It's almost time for the Volta a Catalunya 2018 and the Settimana Coppi e Bartali 2018. The Mediterranean stage races will both take place next week: the first on the streets of Catalonia whereas the latter on Italian soil from Monday 19 to Sunday 25 and the latter from Thursday 22 to Sunday 25.
Volta a Catalunya 2018 Stage Profiles
The Volta a Catalunya 2018 route was unveiled last december but yesterday the organization held the official presentation, where all the stage profiles have been presented. Seven stages make up the Spanish competition, the most of all particulary climbers-friendly. Only two stages – traditional finish in Calella and the penultimate stage – seem suitable for the sprinters and two stages end up in an uphill finish.
Stage 1, Calella > Calella, 152,3km
Stage 2, Mataró > Valls, 175,6km
Stage 3, Sant Cugat del Vallès > Vallter 2000 (Vall de Camprodon), 199,2km
Stage 4, Llanars > La Molina (Alp), 170,8km
Stage 5, Llívia > Vielha Val d'Aran, 212,9km
Stage 6, Vielha Val d'Aran > Torrefarrera, 194,2km
Stage 7, Barcelona > Barcelona, 154,8km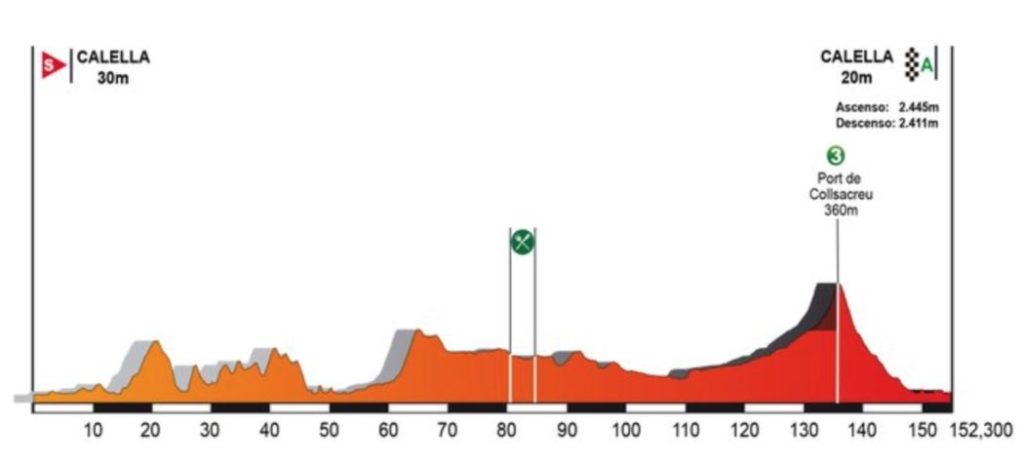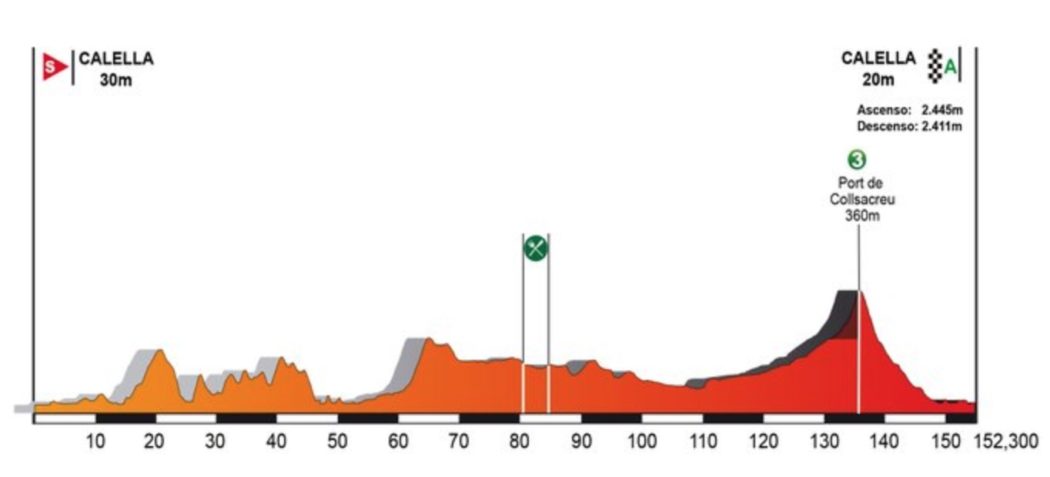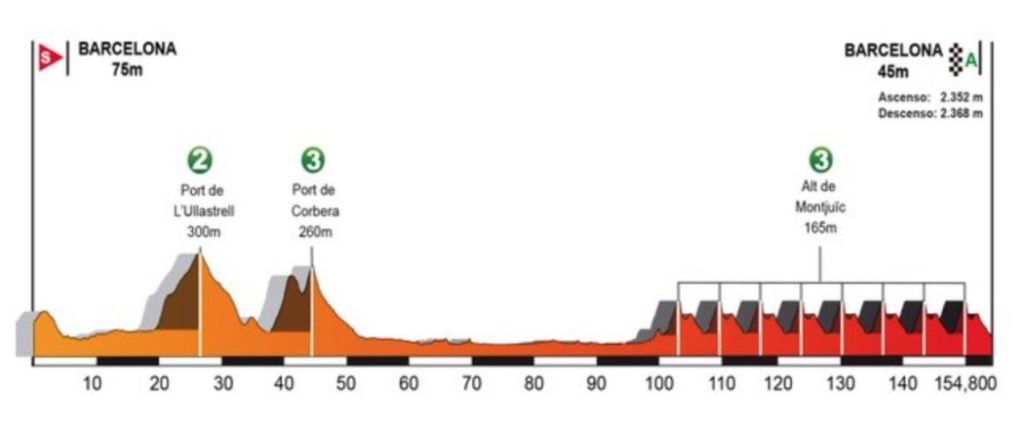 Settimana Coppi e Bartali 2018 Stages Profiles
The Settimana Coppi e Bartali 2018 will be a special edition for the Emilian stage race. In facts the organizer GS Emilia succeeded in lining up six World teams, a number of highest level teams that has not been achieved since 2010. The first day of racing is split into two half-stages: in the morning will be held a nervous stage though in the afternoon a team time trial. A demanding stage, a sprinters-friendly one and a individual time trial complete the route.
Half-stage 1: Gatteo-Gatteo, 97,8km
Half-stage 2: Gatteo a Mare – Gatteo, 13,3 km (Cronosquadre)
Stage 2: Riccione – Sogliano al Rubicone, 130 km
Stage 3: Crevalcore – Crevalcore, 171 chilometri
Stage 4: Fiorano Modenese – Montegibbio (Sassuolo), 12,5 km (Cronometro)