Vuelta a Andalucia, De la Cruz: "I'm really happy because I've worked a lot with my new team on TTs during the winter"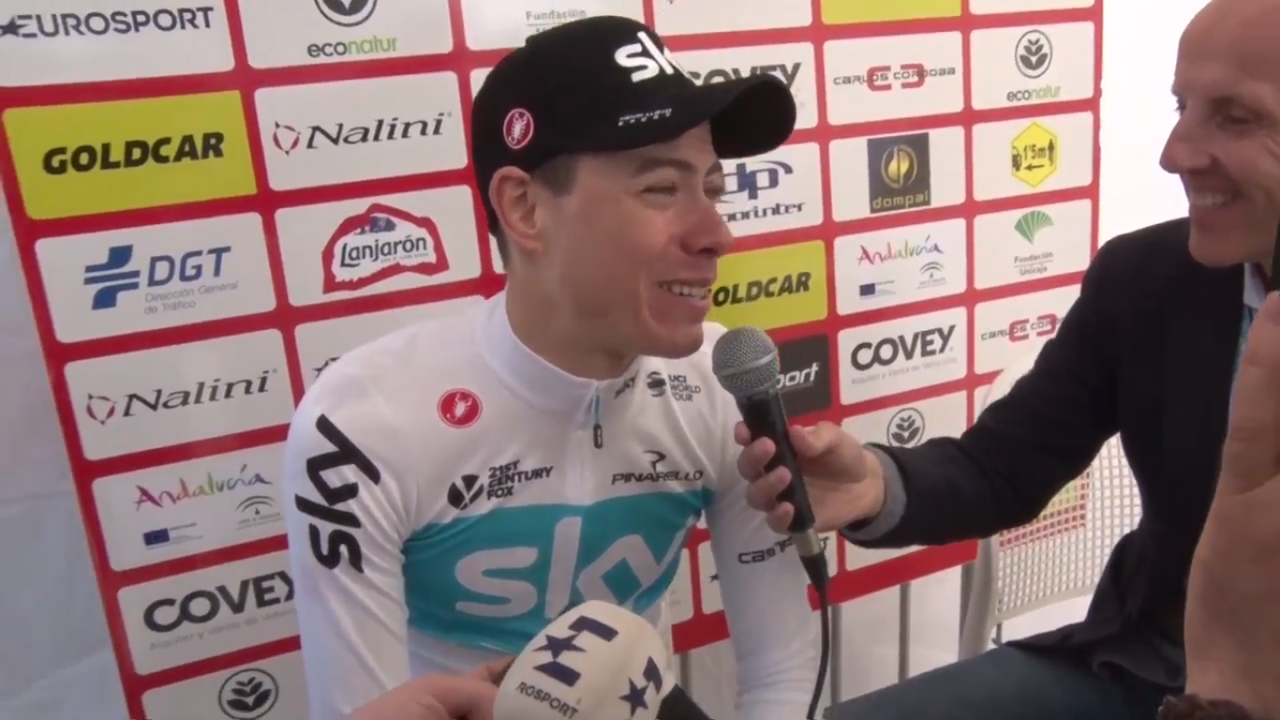 David De la Cruz surprises all the contenders and wins the Vuelta a Andalucia 2018 time trial. Team Sky's new member has taken, together with today's victory, his first success in a time trial, proving his improvements in this particular kind of performance. The Spaniard covered the 14,2 kilometers of today's stage in 17'11", beating on the finish line two time-trial specialists as Andrey Amador (Movistar) and Stef Clement (Lotto Nl-Jumbo). The Catalan in fatcs showed, at the end of the race, how satisfied and confident he was because of this success.
"I wanted to do the best I could and I hoped that I could have a chance, but you never know it before racing – he admitted after the finish line – When I saw that the riders contending the overall win did not overtake me I understood that I could do it". During this winter, which De La Cruz spent working on time trials with Team Sky specialists, he has further improved his skills: "I worked a lot on the time trial because in the past I achieved good results in races such the Basque Country and Paris-Nice. I'm really happy because I've worked a lot with my new team during the winter, both on my position and on the choice of materials. I'm really happy to have won a time trial in front of top-echelon riders".
The course, which was very linear, favored the Spaniard: "Once I had the reconnaissance I realised that I couldn't keep a steady pace but you I had to struggle along all the stage. The course prevented to keep a steady pace, so I realized that I had to make use of all the energy I had from the start to finish. I had some minor problems but everything went well".
This success is a further step forward for a rider who wants to be competitive on all terrains: "A kind of rider like I am, who is not a pure climber, must try to improve his skills on other terrains. This victory gives me a lot of motivation with a view to my goals of the year. I dedicate my success to the team and to all of those who are and have been by my side".