Vuelta a Andalucia 2018, Froome: "Now that Poels is the leader I'll do anything I can to help my team"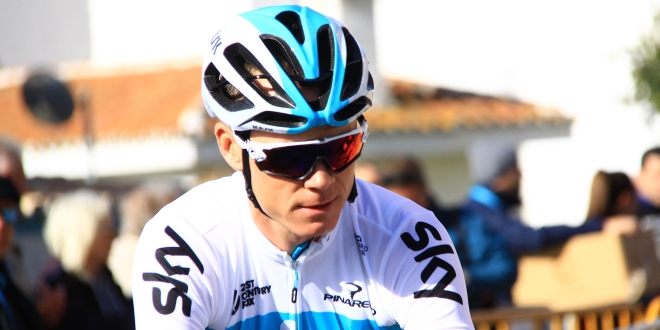 Vuelta a Andalucia 2018 stage 2 did not end up being Chris Froome's battlefield. Team Sky's leader, maybe because at his first seasonal appearance or maybe because of the great deal of pressure on him, gave his captain stripes to Wout Poels, who finalized excellently his team's work and demonstrated how the hierarchies established for this race worked out with the best possible result. By the way it was not in Froome's intentions to come in Andalucia and fight for the victory and now that his teammate Poels is leading the race he will help his team to achieve in take the overall.
Despite the four time Tour de France winner has not finished the stage in the top positions, he shows himself satisfied and trustful. "I did not feel at my best. This is my first race of the season and I'm happy for what I did. I warned the team early enough that we had to focus on Poels today as I did not feel at my best. I privy my teammates and told him that we had to do our best for him", said Froome.
Froome does not want relase today's performance but he's looking for keeping in Team Sky's ownership the overall lead. "to "I'm not surprised at all. This is my first seasonal race so I was not coming here to dominate the race. Now that Poels leads the general classification we will do everything we can do in order to keep the leader's jersey on his shoulders", ended his speech.