Team Sky, Brailsford: "Racing is the right thing to do for Froome"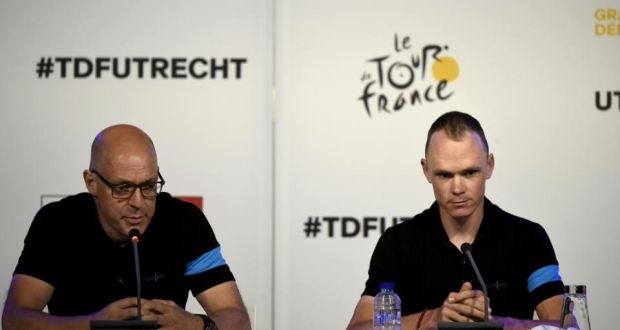 David Brailsford endorses again Chris Froome on the threshold of his season debut. The four times Tour de France winner is facing a period made of environmental criticism and skepticism as a reply to his will to race despite last September failed test over salbutamol. Team Sky team manager David Brailsford, at the end of the Colombia Oro y Paz, intervened on the matter. "He's done nothing wrong and I think he should be given the opportunity to demonstrate his innocence" are the first words Brailsford told to reporters, highlighting once again Froome's non-involvment in this case.
"It's a difficult situation – goes on the British – We have rules from the UCI, WADA, and it's my job to look after our team and the individual but think about the sport in general. I do believe that he's innocent, though I do understand it's a very difficult situation for everyone. We're abiding by the rules. The UCI decided how these situations should be managed. It's the right thing to do, for Chris to continue racing and for us to work in the background. To support him and demonstrate there's been no wrongdoing", showing his support towards the 2017 Vuelta a Espana winner.
Brailsfors's worry is to repete what happened to Contador between 2011 and 2012, when the Spaniard raced freely being punished with a two-years retroactive ban. "I've seen in the past with athletes that it's better not to race because if you race and the ban arrives, then you lose everything, all the results and suspension", proving how desisting from racing is the safest option but not the best for Froome's career. "Froome faces the decision. I would advise him as a friend, even if we are not that friendly, to make the best decision for this sport" closing his speech.