Giro d'Italia 2018, Viviani: "My big goal is to achieve as many victories as possible"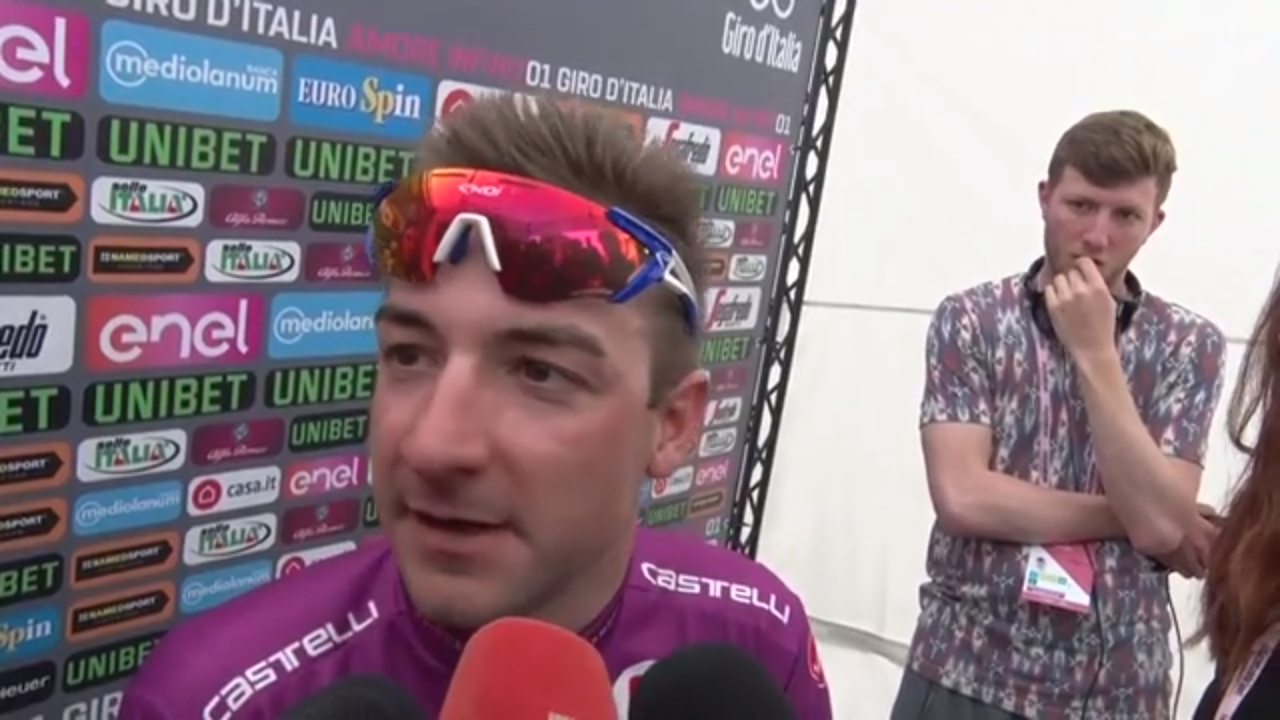 Elia Viviani gets the seventh win in this season on Giro d'Italia 2018 stage 2. Italian sprinter was the big favourite on the eve of today's stage and his success doesn't surprise anyone. By the way Grand Tours victories have not been yet his thing and he's of course super happy of the result he has achieved. Viviani has achieved 7 victories until now and it was not easy to be in a good shape in May after 4 months of hard racing. After all, Viviani is enthisiastic about this result and he's proud of dressing the ciclamino jersey.
Viviani: "I told my team-mates to work earlier"
"Everyone was expecting my victory so it was not easy. In the few last days I could seem calm, but people who know me can confirm I was not. After such a victorious and demanding first part of the season I wasn't confident of being in such a good shape, especially after my performance on Tour de Romandie. This morning I woke up feeling the responsibility of being the leader of such a great team".
"Since the beginning of the stage we managed the race well. In the past few years I used to miss the intermediate sprints'points so I committed to sprint in every occasion. Only after having overpassed the last one we focused on the final sprint. However, I did not spend much, partly because the GC guys were fighting for the pink jersey. Dressing this shirt is really special. My big goal is to achieve as many victories as possible and I will focus on the maglia ciclamino along the way to Rome".
"In such a difficult finale it was not easy to stay together so I told my teammates to work earlier. We needed to interpret this stage well in order to get the victory and we managed it well. In the last 250 meters I saw a bit of hexitation among the riders who were ahead of myself. Mareczko's move was really powerful but all I was doing was to wait for somebody to sprint."