Morning Headlines: Lappartient still doubtful on Froome's future | Lotto Nl drops sponsorship | Valverde lines up Strade Bianche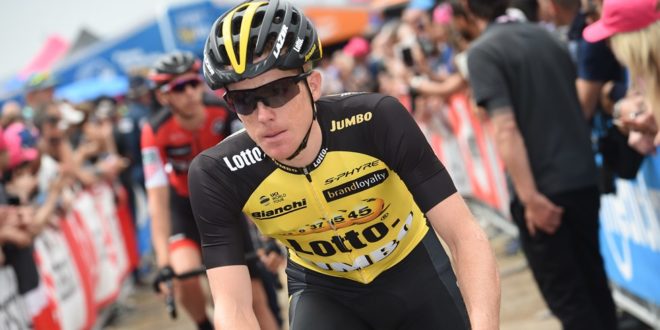 Lappartient is still doubtful about Froome's future
UCI President David Lappartient is uncertain about Chris Froome's future. The four times Tour de France winner's trial is still pending but the British, nevertheless, wants to ride. Lappartient said to eurosport.fr: "I hope the trial can come to a conclusion before the Giro begins because it's a terrific race, both for Froome and for the audience. I cannot claim when the end of this case will come because I'm not the one who is managing the instance.  However, we must solve everything as soon as possible".
Lotto Nl drops sponsorship but Jumbo signs new deal
Since 2019 Lotto Nl will no longer be Lotto Nl-Jumbo's main sponsor. Despite the abandon of Lotto Nl from the cycling circus, today has not been a tough one for the team directed by Richard Plugge. In facts, second sponsor Jumbo has signed a new deal with the Dutch squad, lenghtening the sponsorship to 2023 and in this manner giving solidity to this project. Moreover, Steven Kruiswijk prolongs his contract until 2021.
Valverde will participate to Strade Bianche
Alejandro Valverde is stronger than illness. Movistar's captain, as soon as he came back from the Abu Dhabi assignment, was hospitalised because of a gastroenteritis that dehydrated and exhausted the Murcia native. Valverde has recovered and will take part to the 2018 Strade Bianche, in this manner attempting to get his sixth seasonal success. Calros Betancur will have the chance to play his cards in case the Spaniard will not be at top.