Nippo-Vini Fantini-Europa Ovini, Cunego will end his career at Tour de Suisse and National Champs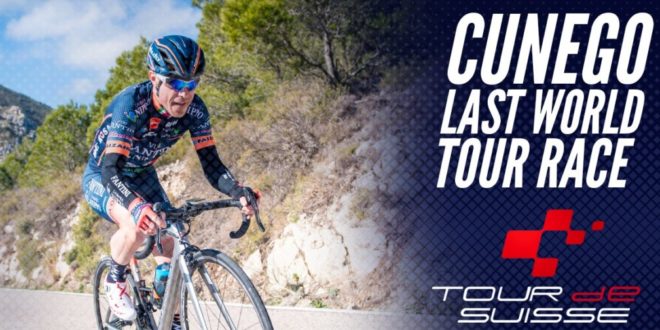 Damiano Cunego changes the plans about the ending of his career. Nippo – Vini Fantini – Europa Ovini rider's desire was to end his career at the Giro d'Italia 2018, in memory of his win at the Corsa Rosa fourteen years ago. Dreams turn out not to be as real as facts and Giro organizers, RCS Sport, have not granted a Wild Card to the team managed by Francesco Pelosi. Consequently, Cunego was forced to rethink the finale of his career. Mostly because of second sponsor's needs and requests the Verona native has been addressed to 2018 Japan Tour for the ending of his cycling parabola but this scenario has never convinced everybody. For sure Japan granted a massive frame of public and a long-lasting pledge of popularity but his retirement would have had a bittersweet flavor.
Thanks to the Wild Cards Nippo has received over these last few days, Cunego took a decision about his future. Amstel Gold Race, whose 2008 edition has been won by Cunego, will be the preamble to his participation to the Asian stage race. After that, he will take part to the 2018 Tour de Suisse, taking advantage of the invitation received today by the Swiss organizers. In order to end the practice of his profession on the native soil, Cunego will be present at the start of the Italian National Championships in Darfo Boario Terme, in this manner culminating his career at a race in which he has never triumphed but often has gone near to success. It is still difficult to predict if Cunego will recover a competitive shape that would let him raise the arms on the finish line of one these races' finish lines but nobody just never know how things are going to happen.